Service Times
9:30 am Sundays
Modernised Traditional Service
10 am First Wednesday of the Month
Communion Service
Easter Schedule
12 March: Sunday Service
"The Servant King"
13-18 March: Study 1
"My Life Has a Purpose"
19 March: Sunday Service
"Dismissed by the Soldiers"
20-25 March: Study 2
"My Life Can Change"
26 March: Sunday Service
"Rejected by the People"
27 March-1 April: Study 3
"My Pain is Understood"
2 April: Sunday Service
"Tortured by the Romans"
3-8 April: Study 4
"My Life has a Plan"
(No Home Groups during Easter Week)
13 April: Maundy Thursday Service 7pm
14 April: Good Friday Service 9:30am
16 April: Easter Sunday 7am & 9:30am
"The Ultimate Question"
17-22 April: Study 5
"I have the Promise of Eternal Life"
23 April: Sunday Service
"Deserted by His Friends"
24-29 April: Study 6
"My Hope is Secure"
30 April: Sunday Service
"Accepted by a Few"
St Columba
Monday - Friday 9am to 12 pm
502 Otumoetai Road
Cherrywood
Tauranga
Welcome to St Columba, Tauranga
Welcome!
We are a Church excited about knowing, enjoying and sharing Jesus Christ.

What a wonderful privilege to be part of an accepting and supportive community that has this common faith goal.

As a Church we have made a special commitment to affirm those in life's second half, the Encore generation.

This generation has so much to share with us and we can learn from their experience without neglecting families with children.

We have three different kinds of worship services you might want to be part of, as well as various interest groups meeting through the week.

Please introduce yourself to me (Donald) or to my wife Christine and to any of our leadership team. A warm welcome awaits you!

Kind regards
Donald Hegan
(Minister)
What Is The Easter Experience?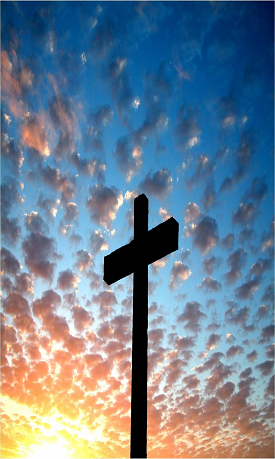 On the most basic level, The Easter Experience is a six-episode, DVD-driven small group Bible study, centred around the passion and resurrection of Christ.
Beyond that, it's a way you and your group can experience the love and sacrifice of Jesus in a fresh, compelling way.
It's an opportunity to see the concerns, challenges, and issues we face every day in a new light, and to discover that God waits patiently for us with guidance and strength.
The Easter Experience is a journey that will deepen your relationship with Jesus while strengthening your relationships with the members of your small group.
And finally, it's a chance to invite those who don't yet know Christ to discover that Easter is about far more than chocolate eggs'it's an experience that changes everything.